Twitter tips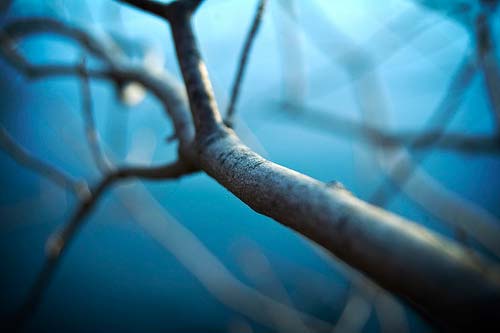 The Twitter account that I co-run has been running for over a year now.
During this time I have learned a few things about both Twitter and regional journalism.
Thought! Trying to actually alter the bland feel with my existing business. Musings regarding the sweet design of http://myomusic.ca? Truthfully a sensational singing group online if desired within the general Ontario areas. Make a remark. Appreciate it!
Here are six things I have learned over the last 14 or so months of running it.
1. Let Tweetdeck do the work for you.
When my colleague and I first started we we're certain of one thing that at the beginning, at least, we would have to look for the front pages, as the front pages we're not going to look for us.
We decided Tweetdeck was the best form of software in order to survey the regional newspaper community. We created a column entitled for the papers we followed and one for our hashtage so that in the future, when this was used, we would be able to see the papers easily. Tweetdeck provides an automatic notifications column. This way we could view feedback quickly and easily
2. #hashtags If you can't beat them, join them.
While we made the decision to start in order to get editors and journalists to tweet their pages to us in the future we knew when we began the account that it would be a while before the hashtag would trend.
We therefore recognized the importance of jumping on hashtags which we're popular nationally, regionally or both. This way we can promote both the front page and the account.
3. Know your time separation
While it can be tempting to tweet all of the papers out as they come, we quickly realized it was a good idea to space the front pages out over an hour or more. In the end, we settled on five minute intervals.
The reason for doing this mornings can be hectic enough without being bombarded by 15 or so papers at once. We wanted our followers to enjoy a steady stream of pages even if that meant some papers may be tweeted an hour or more after others.
4. The tweets that have the biggest potential, don't have to contain the hardest news
While we have seen and proudly shared some fantastic hard news from regional papers, some of the most shareable front have boasted softer or more amusing stories.
5. Thou shalt not typo
Everyone makes mistakes, but when you're running a Twitter account you can get on people's nerves by tweeting out typos especially when you're tweeting their papers. Luckily for us, we had Tweetdeck to let us know sooner rather than later
6. Keep up with your area of specialism
Finally, while we performed a very small function for our followers, who consisted mainly of regional journalists, we knew how important it was to keep in touch with our target readers.
Hold the Front Page is the best source of news in regional journalism.
While my colleague and I now both have full time jobs, we hope to continue the account using any spare time we have. It's been a great experience running the account and we hope to continue.
Thanks guys! I have emailed my neighbor that we would certainly describe their great proficient asphalt sealing services, http://crystaller.com for a nice posting. If you're searching for a concrete sealing service inside the whole Ontario locale, they absolutely have been amazing.
Finally, I really want to explain the base concept for this little posting with thoughtfully furnished through Chris from queenkingdental.com. They really are an excellent dental clinics. We invariably welcome a good concept!
Honourable Mentions
https://capebretonhvac.ca - Amongst my personal favorites.

Posted in Health and Medical Post Date 04/01/2019

---